These links will take you to photo galleries stored in a secure external site.
You can double click on photos to open photos them and scroll through using the arrows which appear in the border.
You can also click on the three dots top right of screen where you can select slideshow or download photos.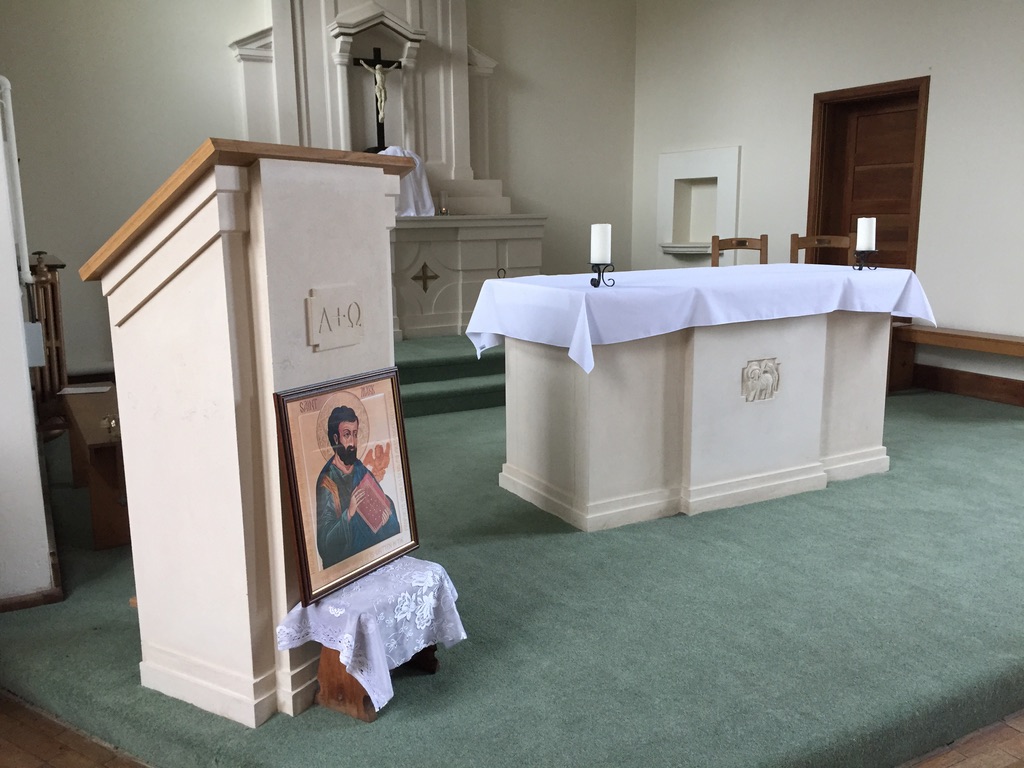 New Altar Ambo and Font Pictures
The old wooden altar, wooden Ambo and rather unimpressive font which was was a wooden stand with a small copper bowl on top were replaced with stone versions which had been especially designed by for St Dominic's Church. They were installed in October 2017.